---
Hi. I'm Ryan, the creator of Apse. Apse was born out of frustration with being unable to find things on my computer.
Search engines come up short in many areas - an accidentally deleted file, chat log, text in images, a social media post. Apse was designed to find those things that fall through the cracks.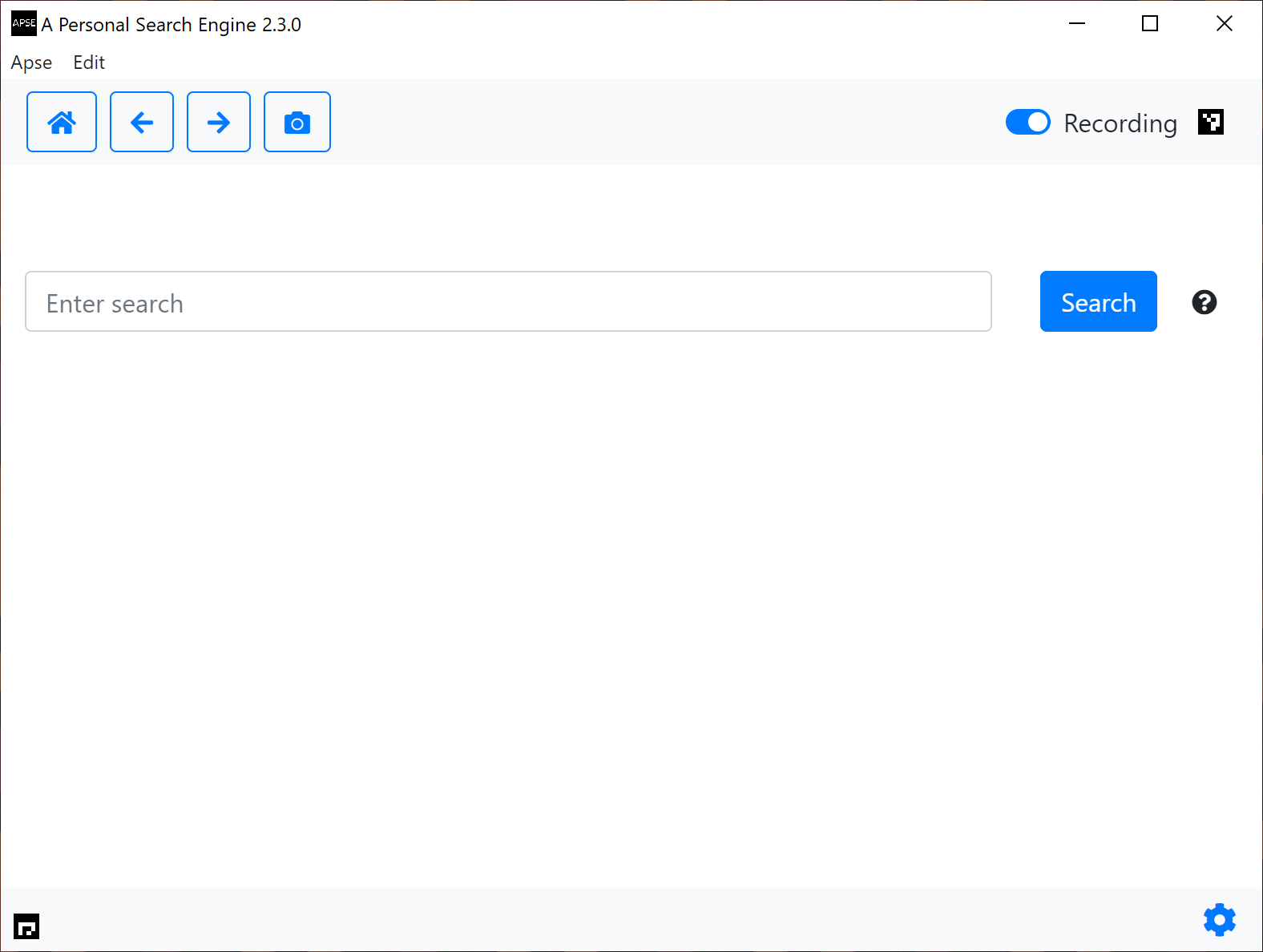 ---
Apse is a search engine that runs on your computer. It's for everything you have looked at, not just what the big search engines index. You can search it just like any other search engine, but Apse can find results other search engines can't - text in videos, half-forgotten social media posts, emails, text documents, spreadsheets, and more.
Apse uses a computer vision algorithm called OCR to locate and extract text from what you are looking at on your screen. The extracted text and screenshots are stored in Apse's search index.
Apse is a desktop application - it doesn't live in the cloud. Because it lives on your computer, Apse doesn't send any of your data to servers for mining, or track you across websites. You can pause and unpause Apse at any time. Keep results for as long or as short as you like.
Got questions? Ask me here. If Apse sounds useful, you can get it today:
---
Offline search: Apse doesn't require an internet connection, and doesn't send any data to the cloud. It works whether you are connected or not.
Apse is forgetful: easily delete a single snapshot or time range. Apse can also automatically delete snapshots after a set time.
Fuzzy Searching: Apse offers spelling suggestions. Did you mean...?
Pause/Resume: Apse processing can be paused at any time with the click of a button. Starting it again is just another click away.
Plus much more! Get Apse now: